5 Reasons Why You Need To Visit A Dermatologist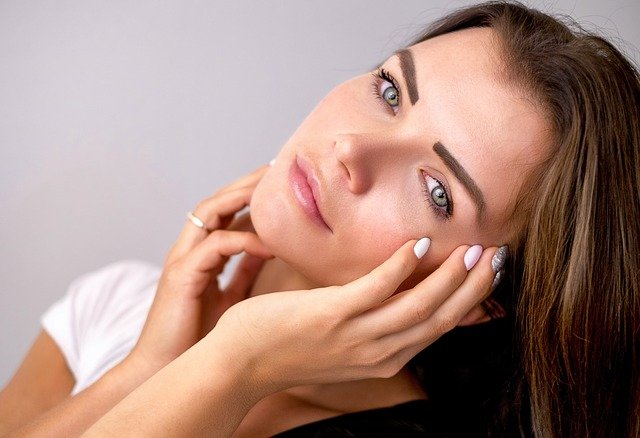 Who here is not a victim of pimples and acne? No one right!
According to the best dermatologist, pimples and acne are not the only conditions that can affect our skin. There are a plethora of different triggers that can majorly affect our skin. Out of these conditions, some can be mild but the others can be quite serious and then can lead to severe health complications.
Who Is a Dermatologist?
This one is for all those who think that a dermatologist is one who you require if you have a skin disease. This is true but this is not the sole reason why you should visit them. You can also pay them a visit if you have issues with nails or hair. Thus get over the fact that you can only visit them in case of skin problems.
Given below are some of the conditions why you should schedule a visit with a dermatologist.
Acne
Of course right!
Acne is hands down one of the most common skin conditions out there. It can lead to serious skin issues. These acne conditions can also include:
Pimple
Cysts
Whiteheads
Blackheads
Acne is a condition that arises because of the overproduction of oil glands that are present under the skin. They lead to the production of sebum. Sebum, in turn, clogs the pores. This can also be due to bacterial action.
Although this condition is often associated with teenagers it can happen to anyone at any time. Blemishes usually affect the chest, shoulders, face, neck, and also your back. Acne is not in any shape or form life-threatening but it can be a major personality letdown. People having acne can also suffer from an inferiority complex.
Your doctor will assess your skin condition and thus will prescribe you medications according to the situation.
Psoriasis
This skin condition is something that stems from an underlying immune problem. This causes a quick formation of cells on the surface. These patches are commonly known as plaque. From being thick and red to having silver scales they can be extremely itchy and painful.
These patches can make an appearance inside your fingernails, genitals, and oral cavity. If you ever caught sight of these patches then you should make sure that you consult a dermatologist in this regard,
Creams may be the best option to soothe your skin. The doctor may also recommend you to the treatment of oral medication which can work on your immune system and suppress it.
Aging Signs
If there is one organ of our body that shows signs of ageing it is our skin. With the passage of time, wrinkles, dryness, and other kinds of things start to make an appearance on your beloved skin.
One of the best things that you can do is start making healthy lifestyle choices. Quit smoking at this moment.
The dermatologist has a wide range of treatments that they can recommend to you. These treatments help to soothe out the wrinkles and thus tighten the skin altogether.
That is why make sure to check with a dermatologist in such instances.
Dry Skin
If you think that this is just because of a seasonal side effect. We like to think differently. This condition can be due to a medicinal side effect or can be a health complication such as eczema.
If you feel like you ate dealing with itchy skin for a longer period of time then this situation calls you to consult with a dermatologist.
The treatment recommended by your doctor will ease up the pain and the continuous itching sensation.
A Bald Spot
A bald spot can be because of a number of reasons. That is why you should not miss this sign. Make sure you consult with the dermatologist in this case as they will properly assess the situation and will make sure that they know the underlying problem.
The Bottom Line
Dermatologists are people who cater to a number of issues such as hair, nails, and of course skin. One should not ignore the above-mentioned signs and should give them the right importance if you want to live a happy and healthy life. Do not shy away from this aspect and schedule an appointment if you want to.
About Author