A Beginner's Guide To Wheel Balancing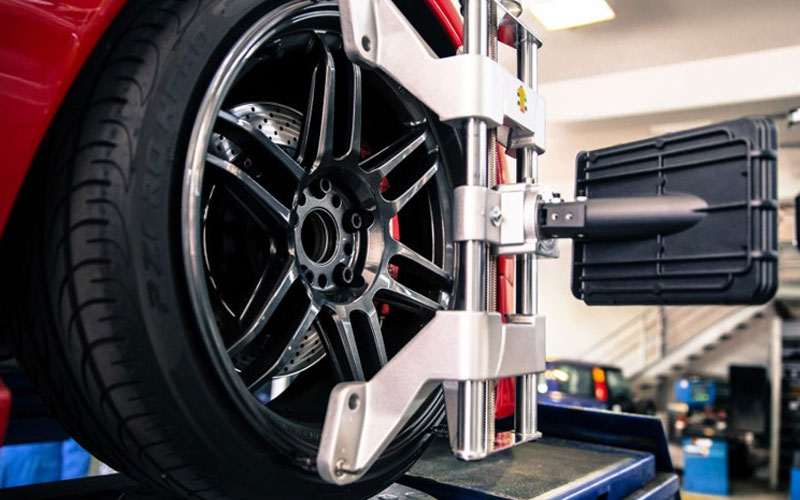 Wheel balancing – also referred to as tyre balancing – is tuning up your wheel and tyre assembly so that it rotates evenly at fast speeds. It requires putting the tyre and wheel on a balancing machine. The balancer centres and spins the wheel to determine the spots to put the weights.
The tyres and wheels do not have the same weight all across. Wheel Balancing Newbury aims at ensuring equal weight distribution in the tyre and tyre wheel. A slight imbalance in the wheels can also affect the performance of the car.
Maintaining correct wheel balance is a vital part of tyre maintenance. Also, wheel balancing provides you with a vibration-free and smooth driving experience. When all the tyres and wheel assembly have the same weight, the tyre will spin smoothly. It helps in even tread wear and increased lifespan of the tyre. Wheel imbalance can cause the car to wobble up and down, leading to vibrations in the vehicle.
How Wheel Balancing Works?
The technicians will put the wheel-tyre assembly on a balancer and pinpoint areas with lighter or heavier weights. Then, they will make adjustments to correct the weight difference. It's better to opt for wheel balancing during tyre rotation as it maximizes convenience and helps in proper wheel balancing.
The standard procedure of wheel balancing:-
Removing the tyre-wheel unit
Mounting the wheels one-by-one on a balancing machine
Spin the wheel to take the measurements. It informs the technician about the weight distribution. The weight measurements also tell them about the location and amount of weight to attach to the wheel.
Attaching the weights to the spots
Remounting the wheel and tyre assembly
Symptoms of Wheel Unbalance
Telltale signs that indicate an imbalance in the wheels are:-
Vibrations in the steering wheel – usually begin to appear at driving speeds of 50-55mph. It gets worse with increasing speed.
Unequal or faster tyre wear
Increased fuel consumption of the vehicle
Issues in the wheel bearing and shock absorbers
When the tyres look higher on one side
You must perform wheel balancing, when –
You install a new set of tyres in your car
Your tyre gets punctured, and you take it to a garage for repairs
You go for tyre rotation, after every 5,000 miles
At least once in two years, and if you drive on rough terrains, then once a year
Causes of Wheel Imbalance
Wheel imbalance can occur due to several factors. Some of them are:-
Tyre wear
Wheel disc deformation
Different widths of sidewalls
Low-quality tyre repair
Existing defects in the wheel like the tread pattern's uneven pitch
How often Should I Balance my Wheels?
Consider doing wheel balance when you change your tyres or carry out a repair. You must also check the wheel balance if you notice vibrations in your car's steering wheel, tyres are wearing unevenly, and there's an issue with your suspension and steering.
Wheels may also lose balance due to bad road conditions, including debris, potholes or if you hit a curb. In such cases, head to a garage at the earliest and check wheel balance.
As a general rule, balance your wheels every 5,000-6,000 miles.
Consequences of Not Balancing the Wheels
Listed below are the factors you might face when you ignore wheel balancing
You require new tyres for your car due to abnormal cupping and scalloping on the tyre's surface.
It stresses the suspension and bearing, resulting in a cumulative loss.
Wheel imbalance imposes uneven pressure on tread patterns and the tyre tread itself, leading to irregular wear and hot spots.
You may fail the MOT Test Newbury.
If you are for wheel balancing for your vehicle at reasonable prices, head to Benter MOT & Auto Centre.
For more information, visit our website or talk to our friendly experts.
About Author