How to watch your house on vacation? Tips and advice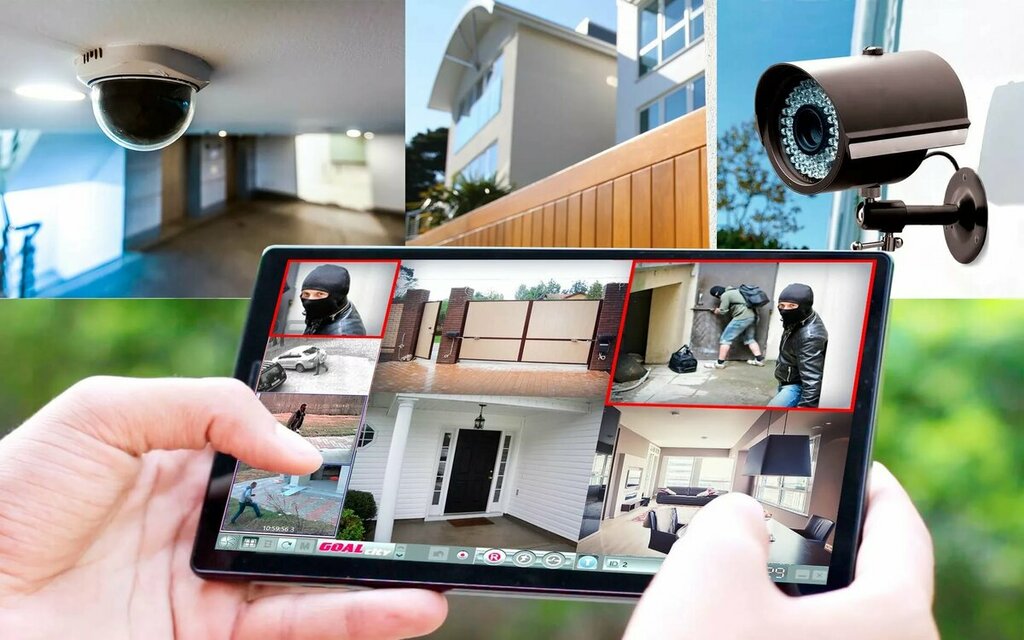 Are you thinking of going on vacation? Then you should know that you will face the highest percentages of thefts and squats of the whole year. We do not say it. It is something verified study after study by multiple organizations. But don't worry, because it's not the end of the world.
According to Observer TUR, July, August, December, and January. These are the star months for this type of situation, precisely the weeks during which more people tend to leave their homes to rest on the beach or in the mountains.
The danger for tenants is even more significant when we encounter habitual exits guided by specific patterns—the same for second homes that spend more than half of the months of the year empty.
These homes are easy targets for thieves and especially squats. And it is that these individuals usually give priority to those houses in which they know that there are no tenants and that there will not be for a long time.
It is true that the data mostly point to bank flats and expropriated real estate in terms of squatting. But it is also true that many more cases of usurpation than of home invasion (robbery) have been reported in recent years.
Luckily, before you end up in such a situation, many prevention strategies can be followed. And that is what we want to detail here. How can you keep an eye on your house on vacation?
Types of homes that are usually squatted
Not all empty houses are victims of squats. A type of property tends to attract more attention for this criminal activity. How do I know if my house can be squatted? Well, for this, you have to use logic and public data.
Rural areas: where there is not much movement of people and witnesses are scarce. For example, a house far from the population center is simply distanced from the rest of the places.
Medium/low-income areas: dormitory towns are an easy target for squatters because they know they will not find security systems or alarms there to prevent usurpation.
Second residences are not the most common, but they can also be the object of attacks. Especially those that spend much longer than usual in this type of housing empty.
Blocks of flats:It is easier to break down a door than to get around a fence, knock down security cameras, or get around other obstacles. That's not to say that single-family homes are entirely safe.
Why is it important to monitor your home on vacation?
We often have a false sense of security. We believe that the protection of our house is the same during the vacation weeks as during the rest of the year. But we were wrong: our simple absence is already a cause for concern.
Burglars and squatters are aware that breaking into a house with the tenants inside can be very problematic, and that is why they always make sure that the objective is empty before acting.
It makes no sense for us to spend the year checking the installed alarm and checking the security camera recordings if later we put everything aside when we went out the door with the suitcases.
About 1,500 euros; that's what it can cost you to let your guard down during the holidays. That is the average amount of a robbery in Tampa. And we say "medium" because there are exceptions.
Therefore, it is no longer just the emotional damage of seeing your house destroyed —or even worse, squatted— but the money it will cost you. We always talk about an amount much higher than what you would be supposed to invest in prevention to watch the house on vacation.
How to monitor the house on vacation?
To monitor your home on vacation, you have two alternatives: do it passively or actively. But if I'm not going to be physically around to do it, how do I go about actively protecting her? Well, that's where the trust you have with your neighbors comes into play.
Getting along with them is no longer just for ethical or coexistence issues; their support during the holidays will allow you to leave with much more peace of mind. Of course, it is not an infallible strategy, but everything that reports security is welcome here.
This is not incompatible with passive safety. That is, with the installation of both alarms and video surveillance systems. At this time, you will find it practical to monitor the house from your mobile.
That is why when installing a security system, the first thing you have to pay attention to is that it has associated with a mobile app. Regardless of whether it is an alarm connected to a central unit, this will allow you to monitor the house on vacation without intermediaries and directly.
Today various security companies offer you a system linked to a mobile app from which you can use both arms and disarm the alarm, monitor activity in the home, and, of course, prevent break-ins. Accessible, effective, and for everyone. But for this, you must always prefer a reliable company Like All In One Locksmith in Tampa.
To this, it is also advisable to incorporate a video surveillance camera. You will know if someone has entered your home with the alarm, but not how or who. This type of device offers true objective and legal protection.
It doesn't have much of a mystery with images of your home. you will accurately know what is happening while you go on vacation. In addition to offering the Wi-Fi camera syncs with your smartphone to show you your home from a distance.
And is it already? There are many other complementary that you can adopt to monitor and protect your home on vacation with Exotic Interiors.
Reinforce the windows:if you live on the ground floor or first floor, it is advisable to install bars. Oh! Don't forget the interior windows if there are any.
Shielding the door is a significant investment, but it will result in medium and long-term security. The best thing is that the door closing points and that the hinges have metal pivots . Also read:- bbq cleaning gold coast
There will be no rest destination that will resist you with all this. Leaving the house alone for many weeks is difficult if you do not have a sound security system.
Go quietly, leaving everything in our hands.
About Author