Finding the best accommodation for students in Toronto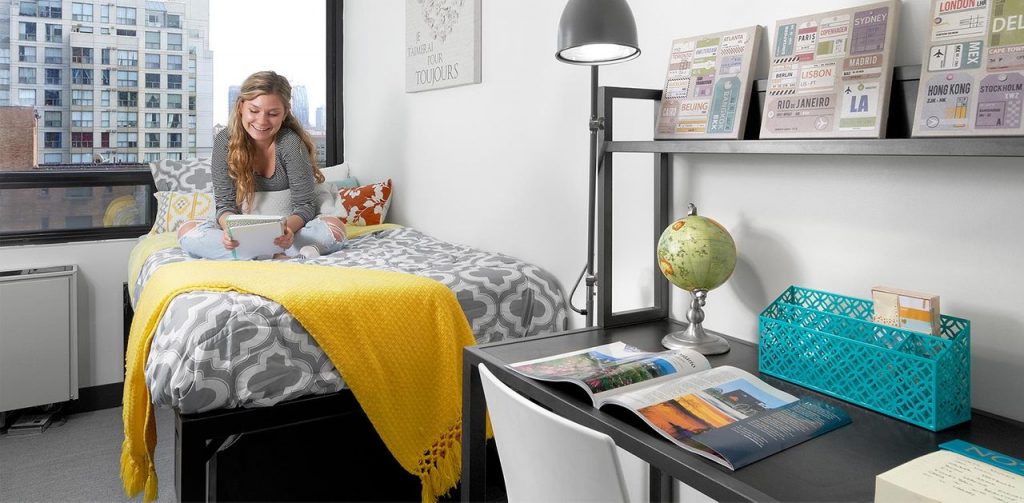 Are you looking to spend your next career-building years in Toronto? If you're planning to opt for a university in Toronto, Canada, you must plan your accommodation accordingly. Finding proper student accommodation in Toronto can be a little daunting. If you are not conversant with the street layout, you may lose track and get lost.
There are many factors to take into consideration when looking for Student housing in Toronto, like safety, connectivity, rent, miscellaneous bills et cetera. If you are planning to start house hunting in Toronto as a future student, then this is for you. Read on all the way to the end to understand how you should proceed with finding student accommodation in Toronto.
In case you are going for a short-term duration.
If you are going for a short time duration to Canada, like for a summer program or a winter project, you can go for the following short-term Student housing in Toronto:
Youth hostels
This is the cheapest type of accommodation available for the students. This is great for students who are pursuing short-term courses. The accommodation facilities can be shared with friends or college mates. The youth hostels generally range from $10-$20 for one day.
Hotels
If you are looking for a more luxurious option to live in, the hotel should be your accommodation of choice. It will cost you around $45 per night. There are many hotels in Toronto that you can pre-book before even reaching the city and stay for the period of your course.
Bread and breakfast
This is possibly the most common student housing in Toronto for students who are pursuing short-term courses. Here you can get a private room along with breakfast. You have to pay anything between $35-$105 every night if you choose to go for the bread and breakfast option. The amount may vary depending on the facilities you are availing and the room quality.
In case you are going to Toronto for a long-term duration:
University residence halls
These are managed by the university. If you choose to stay in university halls, you will not have to bother with commuting to college, and you will be able to use the amenities available on campus.
Private student rooms
If you wish to explore Toronto and live real Canadian life, you should go for private student accommodation. This way, you will not only learn the culture of the country, but you will also be able to learn how to truly live and navigate as well. If you go for private student rooms, most students choose to share rooms. This reduces the cost of the rent. There are many options available for student rooms. The students usually share the living room, dining area, and kitchen.
Studio apartments
These types of student accommodation in Toronto consist of one huge room which serves as your dining, living area as well as bedroom. The kitchen facilities may either be located in a separate room or in the central room itself. The bathroom is usually small and separate.
Homestay options
If you are an under-age student living alone or if you want to truly experience the culture of Canada, you should go for the homestay option. If this is your first time away from home and you are worried about feeling homesick, then too homestay is your best option. You can choose to go for a homestay that is close to your campus.
On-campus accommodations are not only expensive compared to off-campus accommodations; they are also very limited in availability and have many restrictions. If you choose to live outside, you will not only reduce your rent cost but your cost of living as well.
Things you should check out for If you choose to live in off-campus accommodations:
Always remember to check the basic amenities like microwave, heater, Wi-Fi, storage, refrigerator, dryer, washer, and finally, the fireplace. Make sure that these appliances are fully functional to avoid any hassles after your shift.
Community amenities to check for:
Swimming pool, fitness center, study area, courtyard, garage, bike storage, laundry, public transportation et cetera
Common issues faced by students moving to Toronto for the first time.
Bed bugs:
Check the bed for bed bugs. Bedbugs are very common. If the mattress that has been provided to you is old or used, there is a high chance of the mattress being infested by bed bugs.
Commuting options:
Remember to check the commute options available from the location you choose to live to your university. Trains, buses or cabs should be easily available. If the commuting time is going to be long, plan your courses around it so that you can save more time for your studies. Most students who have to commute for long tend to schedule all of the classes on some of the weekdays instead of going to campus every day.
Conclusion
Leaving your home, going abroad, and studying can be a little difficult initially. However, it does not have to be so daunting. Since you are already reading this blog, you have prepared yourself for a life abroad and are indulging in the right kind of research. If you go for the most luxurious accommodations in Toronto, it may put a load on your pocket. Thus, make sure that you explore all your options before you make a decision about where you will live and how you will travel. Remember to keep the budget in mind as well so that you can pay all your bills on time and have a peaceful study duration.
Must Read: Chopta Chandrashila Trek: Beginners Guide
About Author