The Benefits of Level 2 EV Charging Installation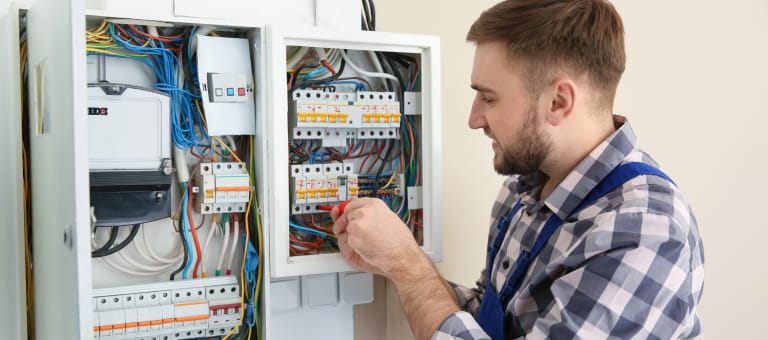 With the increasing trend of electric vehicles, the demand for EV charging stations is also increasing. Therefore, the need for level 2 EV charger installation services is also increasing.
· EV charging Stations are Convenient for all:
If you own an electric vehicle, having an EV charger near your premises can help you get more convenience. These are the best option to charge your electric vehicle and thus offer much relaxation and comfort to the EV owners.
On the other hand, if you do not have an EV charging station near your home, it may take your time to reach an EV charging station. It not only results in inconvenience, but you also have to take out special time for the task.
So, if you have numerous EV charging stations near your residence, you are lucky enough. If you want to make the best use of EV charging stations in your building, you can charge your electric vehicle at night so that you can easily go to your workplace in the morning.
Because of the convenience offered by EV charging stations, property owners are getting into this idea to install the EV charging stations in their properties. This will not only help them to facilitate their tenants but also help them get more potential customers.
· EV Charging Stations are Safe:
If you want to have a safe way to charge your electric vehicle. These charging stations help you charge your electric vehicle to its maximum by maintaining safety.
These EV charging stations maintain safety because of the installation of different smart devices within the system. These devices play an important role in testing the function and the efficacy of EV charging stations.
These devices maintain safety by checking the connection between your vehicle and the charging station. Thus, you can ensure that you are going for a safe option by charging your EV through an EV charging station.
Another important benefit of EV charging stations is you can check the safety even before charging your car. In case you don't get an alarm before you begin the charging process, these charging stations can help you identify a danger even during the charging process.
This will stop the charging process immediately and will help you maintain safety before the situation gets worst. Moreover, these charging stations are also safe for the environment as electric vehicles do not emit even a single fraction of carbon in the atmosphere.
So, if you are investing in EV charging stations, you are playing your role in protecting the environment from pollution. Moreover, it can also help you promote electric vehicles that are safe for your environment too.
Promoting electric vehicles will help create awareness among people. This will help them to opt for electric vehicles that do not emit hazardous particles. Moreover, having more EV charging stations near your proximities will help people buy electric vehicles.
Thus, all of us can play a part in protecting the environment from the harmful effects of motor vehicles by installing EV charging stations in our localities.
Conclusion:
EV charger stations are the best, convenient, and safe option to charge your electric vehicles. Read More Blogs on NEFIC.org
About Author