Things to know before purchasing a wireless smart thermostat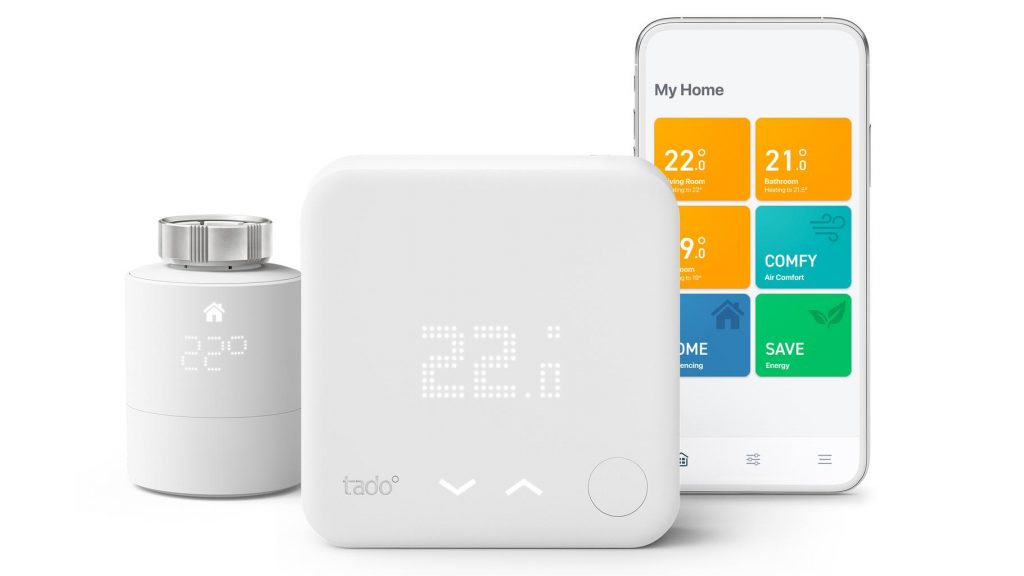 It's no surprise that a smart Wireless Smart Thermostat has found its way into so many homes in this age of convenience. These devices allow homeowners to operate their HVAC systems remotely using their smartphones or locally using a user-friendly interface. Some even alter the temperature automatically depending on the number of people in the room or learned preferences. They also give more data than ever before by tracking and analyzing heating and cooling patterns and recording energy use.
The most recent smart thermostats offer even more functions than their predecessors, so there's a lot to think about while putting one up. For example, installation requires additional power and the establishment of wireless connectivity with other smart devices.
Factors to consider while buying a wireless thermostat
Purchasing and installing a smart thermostat may help you save money on heating while also improving the efficiency of your house. However, there are a few things you should consider before upgrading your heating controls. Here we have mentioned things to think about before you start purchasing:
1. Be aware of the advantages
This site has already explored the advantages of having a smart thermostat. However, before switching to a smart heating system, it's essential to be informed of the most important ones.
Not only will you have greater control and intuitive Smart Modes to make establishing your heating preferences simpler, but you'll also save a lot of energy. In the long run, purchasing a smart Wireless Smart Thermostat might be the most important action you take to lower your expenses and energy usage while also benefiting the environment!
2. Consider using several zones.
A 'zone' is a space where a single thermostat may adjust and control the temperature. Multi-Zone Control is also possible with smart heating systems since you may set a different temperature in each zone. In addition, individual rooms may be programmed to have their heating turned on or off at various times, which is an important feature to consider when considering a smart heating update.
3. Selecting an Energy-Efficient Heating System
Because every property is unique, a specialized smart heating solution may be more suited to your needs. You should consider several factors when choosing smart thermostats, like the kind of boiler you have, the fuel source it uses, if you want multi-zone management, and so on.
Wiser, thankfully, makes this procedure simple. Not only do tado˚ provide smart heating kits for various types of houses, but we also have a Product Selector to help you choose the perfect option!
4. Installing a Smart Thermostat
Experts suggest hiring a professional installation in most cases that need more effort and guaranteeing that your smart heating update goes successfully. This helps the setup of your new system go much more quickly and smoothly. We also have a section where you may look for a Wiser Installer.
5. On-the-go heating control
If you've researched the advantages of smart heating, you're probably aware that most systems enable you to manage the temperature remotely using a smart device. This might be done with a smart speaker like Amazon's Alexa or Google Assistant, or it could be done using a smartphone from anywhere on the globe!
Most smart thermostat manufacturers make this possible by creating their mobile apps. Learn more about how you can use your phone to regulate your heating remotely.
6. You'll have a better understanding of your home's heating system.
Finally, thanks to the information offered by smart thermostats and their applications, you'll be able to go even further into how energy is utilized in your house and how to save money on your energy bills. With services like our Insights & Heat Report, you may discover areas of wasting in your house that you were previously unaware of or find that heating a specific space doesn't take as long as you thought.
7. Limit and position
There are, of course, certain limits. Many writings on the Internet describe how the installation of this gadget enables you to manage the temperature in each room individually. Only if your central heating system allows it is this feasible.
Use a centrally positioned smart Radiator Thermostat. It can only manage the boiler's operation and alter the hot water temperature in the system, which affects the heating of all rooms. On the other hand, a smart thermostat cannot replace the structural limitations of a central heating system. However, it still has many benefits over a traditional model that merely allows you to choose the appropriate temperature.
Conclusion
Now that you know the key points to look for in a wireless thermostat, it's time to go shopping. But before you buy anything, make sure you have our Tado experts on speed dial so they can answer any questions and give advice based on your specific needs. Our team will help guide you through this process with ease, making your home more comfortable without breaking the bank!
Tado is a heating and cooling management service provider company that takes care of all your air conditioning and thermostat needs. Call now to hire experts from Tado!
About Author