Which Cisco Certification is Good for Your Future? Know Here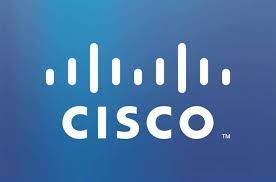 If you are planning a career in the field of computer networking technology, one of the most valuable additions to your career is obtaining valid Cisco certifications. This certification boosts your career even if you consider yourself a seasoned network developer or admin. Today, most of the hardware we use is Cisco certified, which signifies the importance of Cisco.
Cisco offers various types of certifications, considering different types and levels of professionals and their preferences. You can seek certification in security, wireless, service provider, and data center. While every certification has its purpose and benefits, you need some essential information to pick a good certification.
CCNA course fees are not so high, but gaining the best Cisco certifications will boost your networking career. You can ease the process of getting Cisco certified with the help of CCNA training and practice exams. But first, let us see what are the best Cisco certifications that can give a boost to your IT career .
Top Three Cisco Certification in Demand
CCENT – Cisco Certified Entry Networking Technician
CCENT is an excellent choice for beginners since it's an entry-level certification. However, qualified candidates seeking to enhance their skills can also enroll for it. Networking technicians are typically held accountable for the operating of a company's computer networking system and might be involved with one or more of the following:
Performing analysis of existing networks, documenting and overseeing the development of company networks planned projects, training end-users to operate new computer terminals.
Troubleshooting malfunctions within existing computer systems. The core CCENT certification mainly focuses on fundamental knowledge regarding computer systems, designed as an essential stepping stone towards a higher-level Cisco certification.
CCNA R&S – Cisco Certified Network Associate Routing and Switching
The go-to certification for networking freshers is still CCNA R&S. It has stood the test of time and is enduring popularity as a result of its simple nature and ease of fulfilling requirements. Cisco has broadened the range of CCNA courses online and created additional tracks, such as wireless, security, data center, and cloud.
The CCNA R&S certification is the premier certification for network administrators as it guarantees knowledge of basic networking concepts. The operating systems of Cisco routers and switches. The new wave of network engineers must be focused on specific areas such as wireless, security, data center, and cloud because Cisco has broadened its options to multiple tracks.
An individual who wants to obtain Cisco CCNA certification can choose from three different paths. They can either choose to obtain a CCENT certification and complete their ICND2 exam. Go for the composite exam for the CCNA R&S Certification. The final way is to gain Cisco-provided training in person or online as part of their preparation for the designated certification exams in which they are interested.
CCDA – Cisco Certified Design Associate
Cisco certifications are geared towards individuals who deal with the operation and managing of network infrastructures. CCDA focuses more on the individuals that are getting into network design.
This type of certification provides students with many valuable skills for an IT professional. It helps professionals properly set up a network installation for any given organization. Many companies need to have people working on their networks because these types of individuals can create a system that can be manageable as well as scalable.
Joining Cisco's Certified Design Associate certification designations (CCDA) with other Cisco certifications is a great way for newcomers to expand their skills and make their IT career path easier. As such, Cisco requires previous certifications in networking or internetworking as a prerequisite for obtaining this entry-level certification.
Future of a Cisco Certified Network Professional
As the world of networking is crucial for almost all businesses, CCNP Certified employees have a bright future. They can try their hands in a variety of fields in Information Technology and might also get promoted to a higher level in the organization. Cisco Systems is the largest makers of networking equipment like routers, switches, and other computer network equipment. Due to the fact that Cisco Systems is a huge name, lots of organizations use its products or hardware. This has created a huge demand for Cisco professionals across the world. A higher number of jobs are available, Skill recognition is there for candidates, the Job growth opportunity is great, the Scope of future growth opportunities is there, Your self-confidence would be high.
Employers Prefer Cisco Certified Professionals
Cisco certifications validate that you have a certain level of knowledge and skills because they serve as proof of networking and troubleshooting skills. As such, these certifications are highly valued. In fact, employers – especially Cisco partners – prefer to hire Cisco certified professionals versus uncertified professionals. The more certifications you achieve, the better your salary will be, so seek all of them.
It is a fact that the more certifications you get then the better your salary. Not only will you earn more, but you'll also be among the top choice candidates of employers in the networking industry. Study hard and be ready to take on any challenge!
If you are planning on a career in IT, Cisco training and certification is a great place to begin. Students who have completed these certifications are able to enter the field and have a competitive edge over those who do not. These programs allow students to enter the workforce with the knowledge to acquire jobs that require industry-recognized skills and credentials.
Obtaining Cisco Certification – Why is it Crucial?
If you work in the IT field, you may consider pursuing Cisco certifications. You can do this by using one of two options: Network Design or Network Operations. University students who take advantage of CCNA Career Certifications are not only more likely to pass their exams but are also more likely to receive higher starting salaries than those who skip the classes completely. If you have enrolled in a CCNA course and have not yet taken advantage of the Career Certifications, it's time to get moving. All you need to do is walk into your local library, speak with the reference librarian and ask for assistance. In no time at all, you will be on your way to success. The details provided here will both educate and help ensure that you have the most efficient journey from entry-level IT professional to IT Director.
About Author