Top 5 Free Online Logo Makers Without Registration You Should Know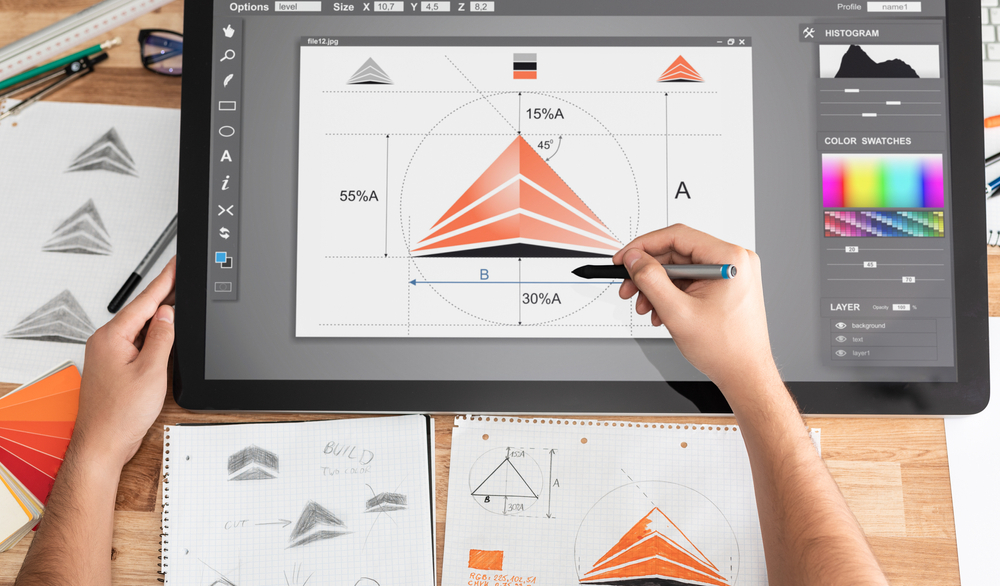 A logo for your business is far more than just a visual image. A simple but eye-catching logo is the reason logos gain recognition from clients, customers, and wider audiences. Regardless of how big or small your company is, a logo acts as an important foundation for your company's branding. But owning a competitive logo is a big advantage that can make you stand out in the crowd. The logo is the face of a brand and it determines how clients feel about its representing the business. If you are looking for a company that can provide you with the best logo for your company here are a few free online logo makers and free download without registration that will help you in the process.

THEMEISLE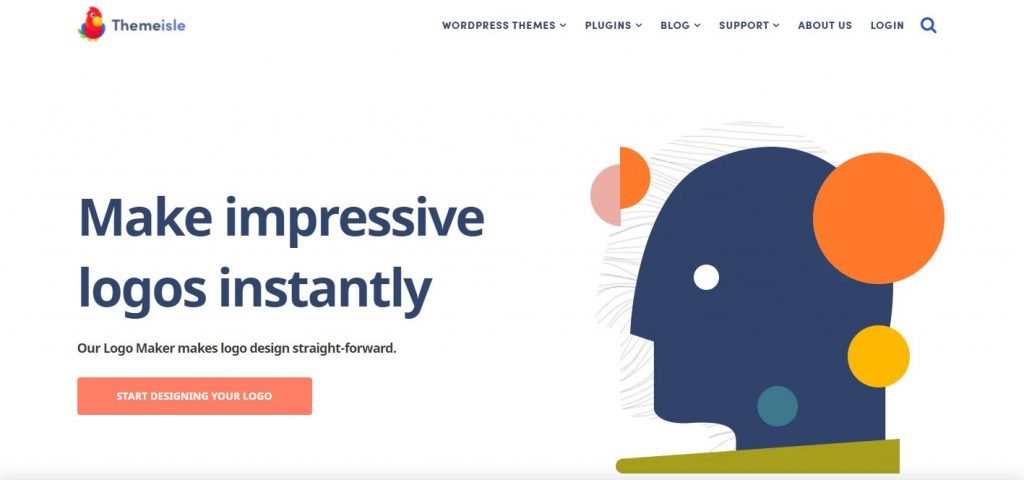 This logo generator possesses a user-friendly interface that eases every brand owner to use it. According to them, they have made themselves accessible to every brand owner that has goals and aims to grow. They have a wide variety of high-quality products and they offer reliable support expected anytime. We also guide you to design a professional logo for all of your online platforms where the brand goes. Moreover, they offer templates that are ready-to-use, which saves time for making one from scratch.
They allow you to choose from either a single logo design or multiple or have your final product downloaded. It offers a wide range of already made templates and icons. It's a great option for designing and downloading any logo within minutes. You can also make changes to the templates to create a wide range of logos. It also includes PNG files of all sizes that you need for social media or website design.
Graphic Spring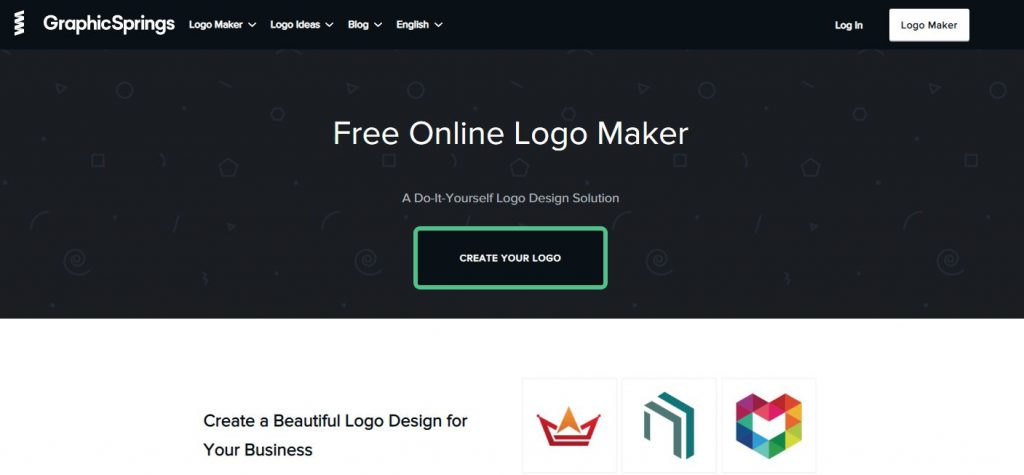 This logo generator owns dozens of categories ranging from business to photography and more to choose from according to industry. Their template library is refreshed daily updating with new designs. You can play around with different designs for your industry until you find the one fit for your business. They feature original designs and fonts, a logo maker's software online that makes it easy for anyone to create a perfect brand. The features allow you to select any logo design or shape, graphic elements, text, colors, etc. that you want. The generator is user-friendly and they offer a simple drag-and-drop feature that is feasible to people new to it. The company is also available for customer support to help customers guide through. Providing friendly support regarding your brand helps you in creating the logo fit for your business. We believe to help brands regardless of their size if you're new to brand design or you're more advanced they are aimed to help if you have goals. Also, providing tips if implemented correctly assures you a professional-looking logo.

PhotoADKing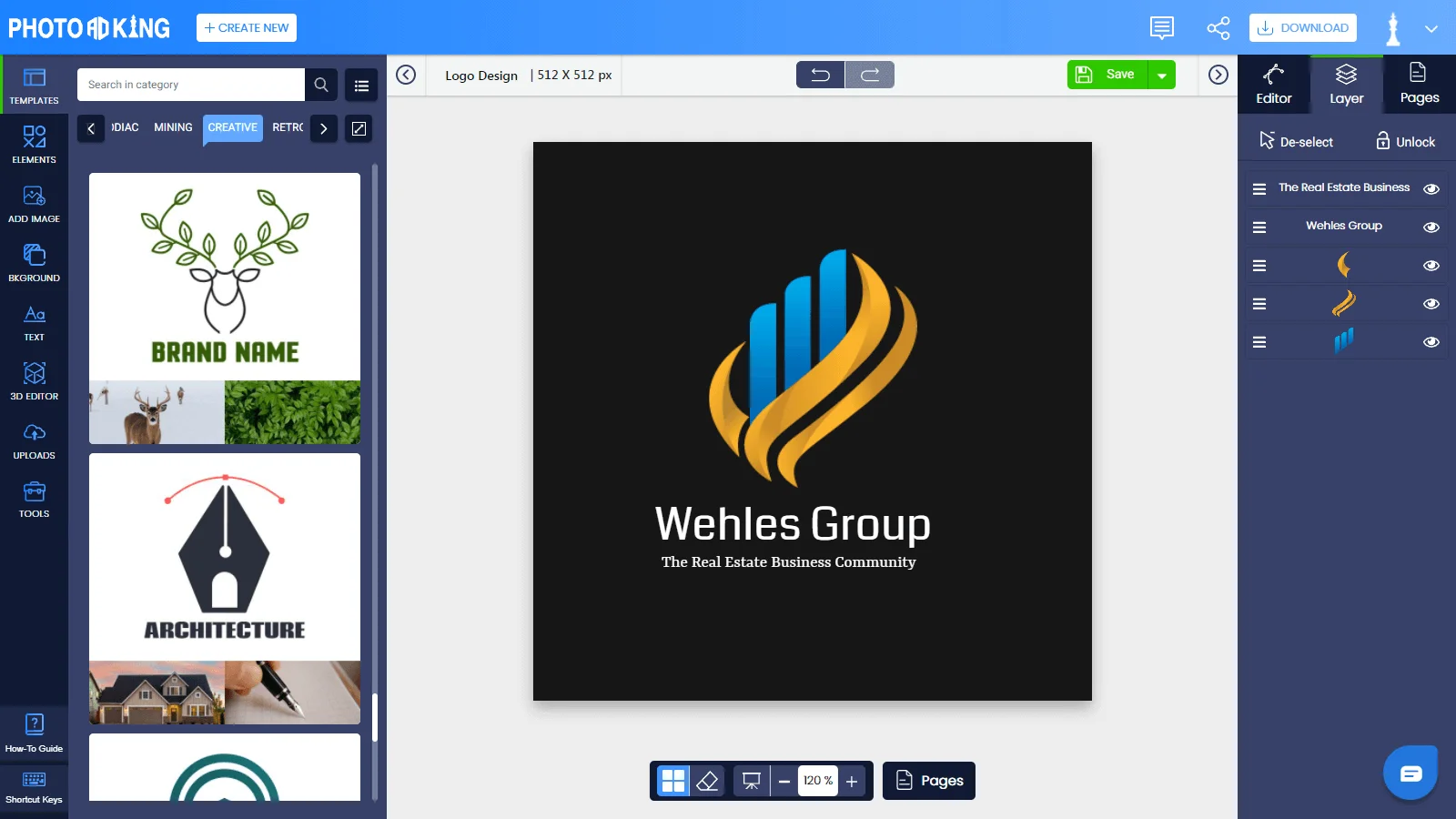 Use PhotoADKing's free logo maker to design a logo. You can choose from a variety of premade logo templates.
Do you have no design experience? Not a problem. In just a few clicks, you can design an attractive logo with PhotoADKing's logo maker. Easy to use for both beginners and non-designers. Pick a logo template that fits your purpose and use extra features to customize it. Your designs will be effortless with PhotoADKing's high-quality stock images, tons of stickers and icons, stylish fonts, and 3D texts.
You can easily customize your modern logo design & craft it to your specifications. Download your design to share with others or print it. Try PhotoADKing's logo maker now!
Adobe Express Free Esport Logo Maker
Looking for an easy and efficient way to create stunning esports logos? Look no further than Adobe Express Free Esport Logo Maker, one of the most impressive options available among free online logo makers. With its user-friendly interface, this tool allows you to unleash your creativity and design a professional-looking logo that captures the essence of your team or brand. It offers a wide range of customization features, enabling you to choose from an extensive library of fonts, colors, shapes, and graphics.
Whether you prefer a sleek and modern design or something more bold and dynamic, this logo maker has got you covered. Not only does it provide pre-designed templates tailored specifically for esports teams but also offers the flexibility to start from scratch if desired.
99Design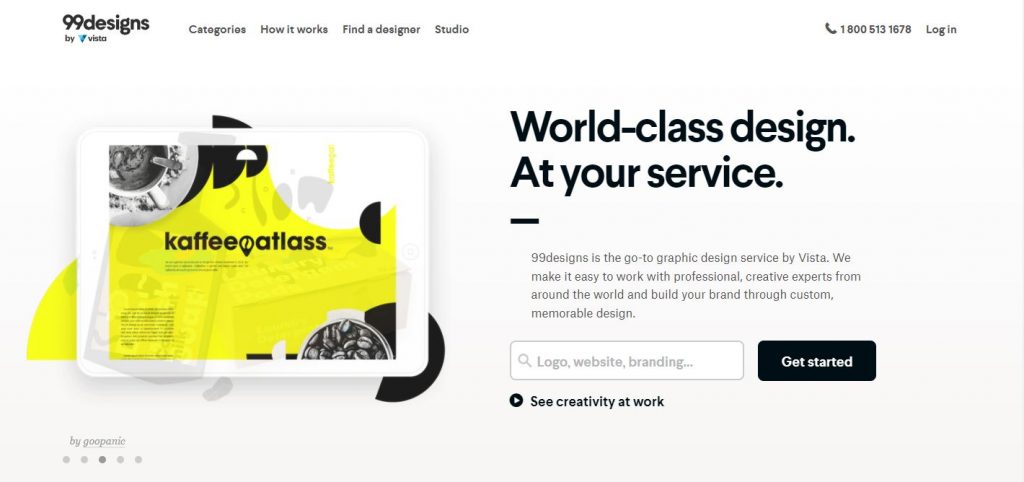 They laid their foundation and have been working since 2008 as the global creative platform. They have been working to make it easy for clients and designers to work together online. The freelance community has brought more than one million creative projects to life working for genius entrepreneurs, business owners, and brands with big ideas. The design community has a ton of talent and professional experience. Their clients are smart, passionate, and full of creative ideas. The team has spent more than a decade building a high-class platform to enable remote creative collaboration. It is their team of people working together that makes the magic happen.
LogoCrisp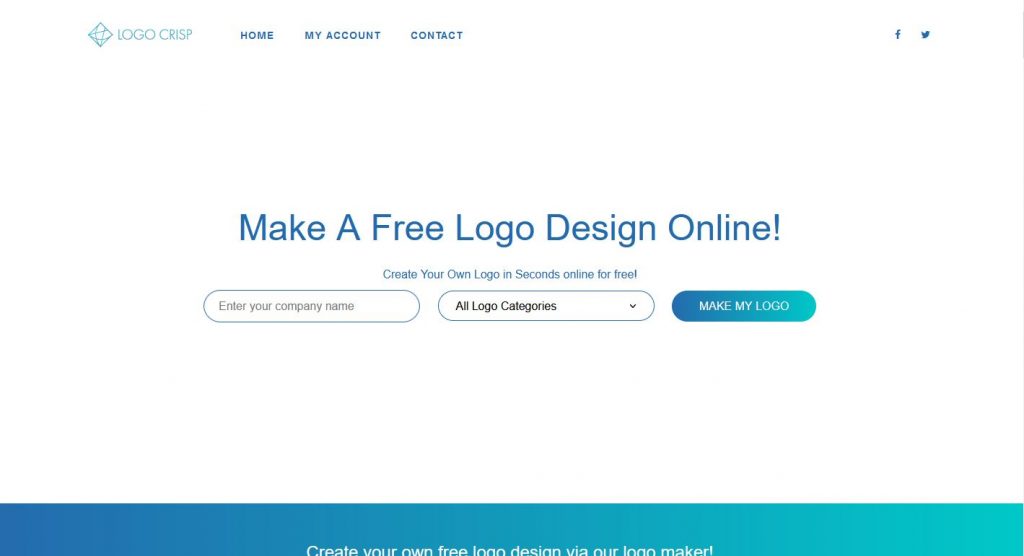 They offer a simple logo builder that helps you create a logo in about 5 minutes. It doesn't
require you to be a professional logo designer to make your idea into reality. You can create a
business logo right now. Their logo creator includes a free selection of over 2500 company logo
styles and 500 business cards. This can help you create a business logo and use it for
advertisements, business cards, and your company's products. The potential clients will begin to
recognize your brand very soon. Over 130.000 startups have yet to use their logo creator. They
have 100% Free to use Logo Maker which is fast and easy to use. They help you create a
genuinely unique design by combining numerous designs from the Logo makers and free logo
design-builder collections. It does not require any fancy designer tools for this; all you'll need is
a browser and some imagination.
Custom vs Free logo makers
Whether you are wanting to get a custom logo design or use a template-based logo maker it depends on your budget, time, and graphic design skills. While a logo maker is free to use that too in the comfort of your own home. You can utilize the logo templates that are designed according to the industry standard with colors, symbols, and fonts. You can make your own logo within minutes.
A logo maker might also offer branding packages for all your business branding, from business cards to website design all available in one place. free online logo makers and free download without registration will let you customize the company name, change color, font style as you need without involving a graphic designer or experience.
That is also affordable. On the other hand, a custom logo design requires hiring a logo designer with experience, agency, and amount to spend on skills. If you work with a single designer it might become pricier. You can also rework your design when you have designers working for you and revise as many times as you like. If you are not satisfied with a design then you may also be guaranteed cashback. If you're new, using a logo maker is the option to opt until you figure out what you really want out of your brand identity.
About Author