5 Tips You Should Know To learn Spanish Language Quickly and Easily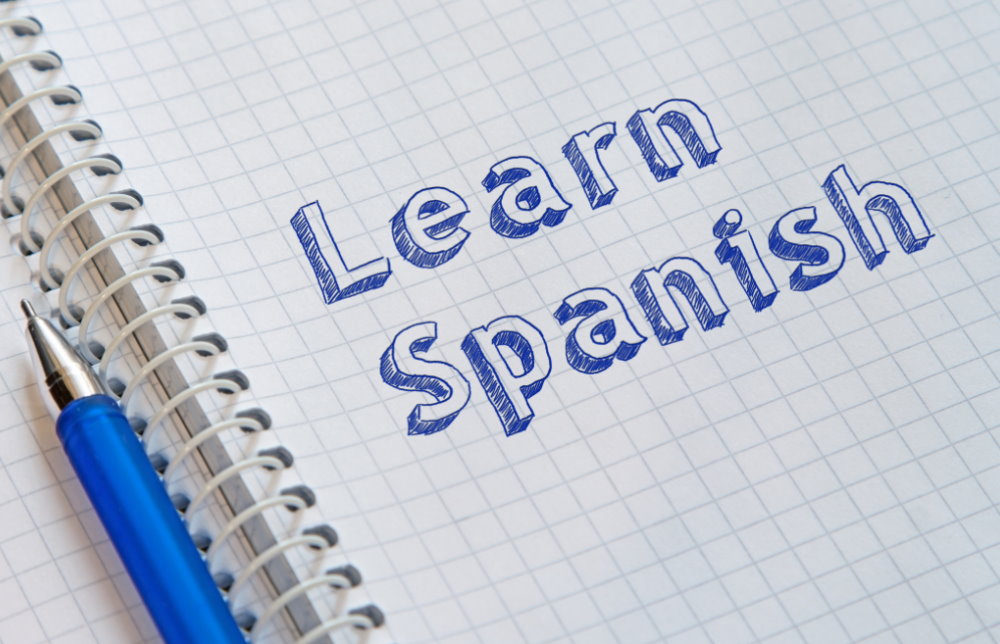 Spanish is growing in popularity with new learners arriving every day around the world. With the language-learning app Duolingo, Spanish is the third most-learned language after English and French. Nowhere else are there as many Spanish learners as in the USA, but Spanish has now replaced French and German as the first foreign language in Great Britain's schools. Spanish takes off!
Spanish opens the gates to a whole new world for them who wants to learn Spanish, but the key to success has its price: According to the USA Foreign Service Institute, if you want to be fluent in the language, you have to invest around 575 to 600 hours (23-24 weeks). With a few tricks, however, it is quite possible to speed up the learning process and learn Spanish quickly.
1. Go on a language trip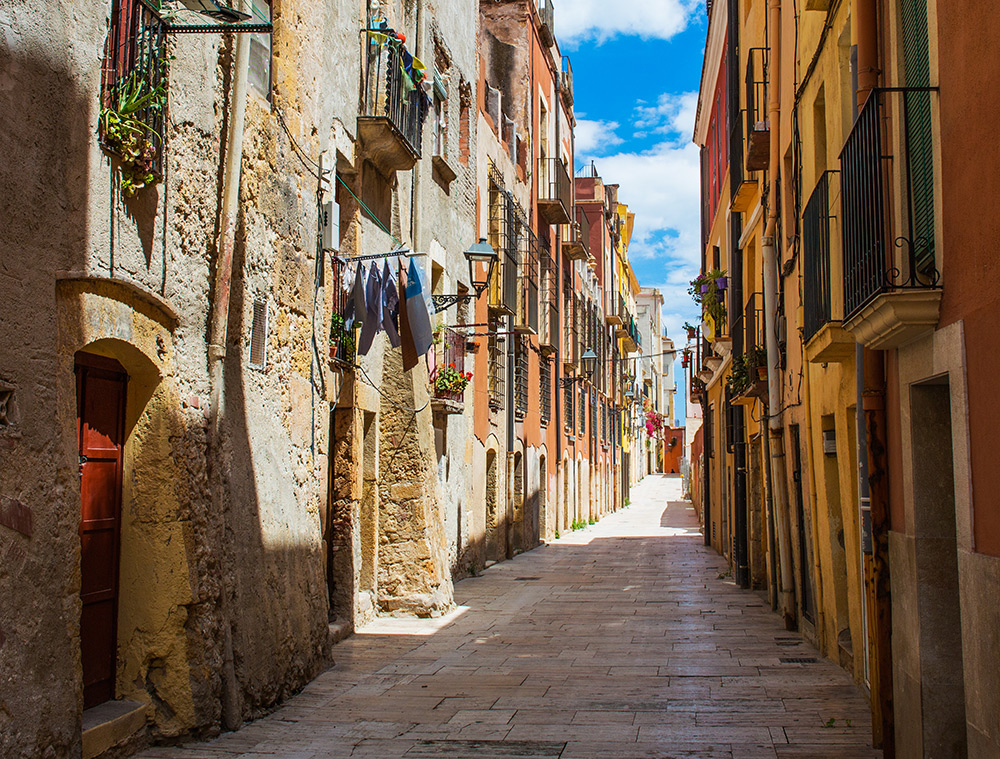 The best way to learn Spanish as quickly as possible is obvious: do a language stay in a Spanish-speaking country! You can of course learn Spanish in the country of birth, i.e. Spain , but why not consider countries like Argentina, the Dominican Republic, Colombia or Mexico to name a few? While the Spanish spoken in Latin America differs from that spoken in Spain, in general, Spanish speakers from different countries have no problems communicating with one another. So it is entirely up to you which country you choose!
Of course, money can play a role, but traveling and studying abroad is undoubtedly a good investment and worth every penny if you want to learn Spanish quickly. And of course you can also combine a basic spanish language course with a part-time job, an internship abroad or voluntary service so that your budget suffers less – which will also have a positive effect on your CV!
2. Simulate a language stay
Of course, this isn't the ideal situation, but just imagine how much fun you'll have simulating a Spanish study trip in your home country! The goal is simple: you must eat, breathe and sleep Spanish! Make Spanish the first language you hear in the morning and the last thing on your mind when you go to bed.
Thanks to the world hit Despacito (still the most watched YouTube video of all time!), more and more Spanish-language songs are finding their way into the international charts. As a result, access to Spanish language music is becoming easier and easier. If reggaeton isn't your thing, don't worry: there are numerous other music genres such as bachata , salsa, classical Spanish guitar or, of course, flamenco.
Of course, listening comprehension is not the only thing you can easily train in your own four walls. Thanks to the Internet, it's easier than ever to improve your reading comprehension, for example with El País , Spain's most read online news portal, or Clarín , Argentina's largest newspaper. And even the BBC publishes news in Spanish on its website in the international section " Mundo ".
Netflix and other streaming platforms, on which countless Latin American and Spanish films and series can now be accessed online, can also help you achieve your language learning goals. Watch these films and series in the original version, with subtitles if necessary. Anything else would be cheating.
3. Talk to native speakers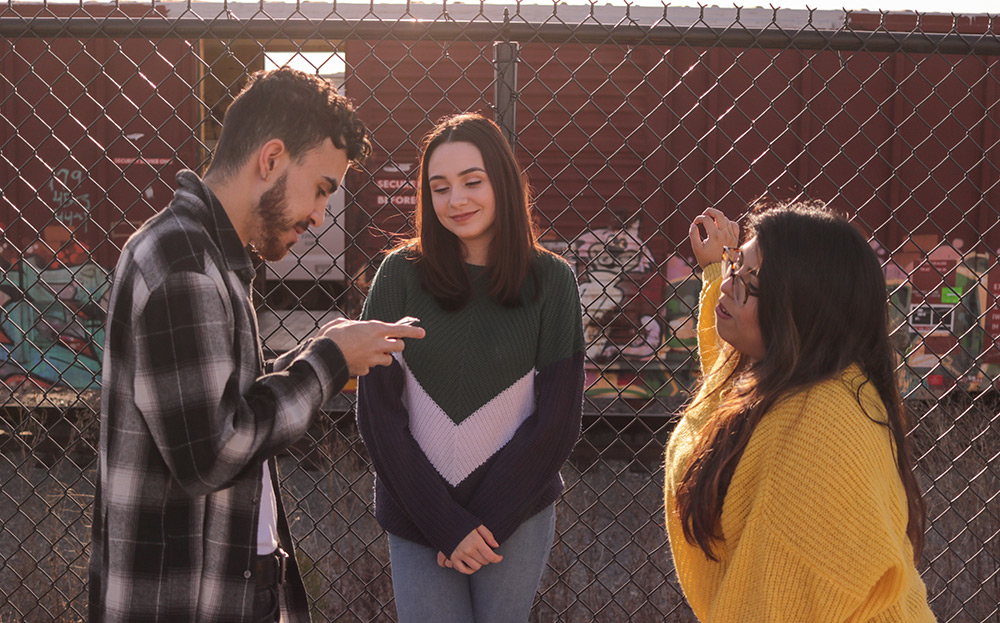 With around 437 million Spanish speakers in the world, it shouldn't be too difficult to find someone close to you to practice with. And if you do, there are bound to be other Spanish learners in your town that you can form a study group with. Look for it online, at the library, at your university, or post your own ad. So-called language tandems are also a good way to do a language exchange with someone who speaks Spanish and wants to learn your mother tongue.
Apps like HelloTalk allow you to connect with native Spanish speakers, with access to free calls, voice correction, and chat. All this will be of great help to you if you want to learn Spanish as quickly as possible.
4. Set vocabulary goals for yourself
New vocabulary is a fundamental part of any foreign language. So if you want to learn Spanish quickly, you should set yourself a weekly goal. For example, five new words would be a realistic goal, but try to actually use the vocabulary you've learned and not just memorize it. Write all the new words you hear or read onto your vocabulary list and get them into your long-term memory!
5. Motivate yourself with an official language diploma
If you're one of those people who only really works well under pressure, a language diploma is a perfect way to motivate and push yourself. The official Spanish as a foreign language diploma DELE (Diploma de Español Como Lengua Extranjera) awarded by the Instituto Cervantes is internationally recognized and looks great on your CV! With an official language diploma, you show the world what you know, and the time and effort you put into learning a foreign language.
While exams can be tough, getting there will give you the motivation you need to learn Spanish fast.
Learning Spanish doesn't have to be exhausting – you can learn Spanish quickly and have fun at the same time! Follow our tips and you'll be speaking fluent Spanish in no time!
Conclusion
It has been my experience that when you travel, it makes a huge difference whether you can speak the local language or not. My stay in Colombia would not have been half as good if I hadn't been able to speak Spanish. Although the article is about Spanish, it makes sense to have a study plan for any language. It may take some time and money to learn a language, but you will get something out of it for the rest of your life.
Of course, you can also start learning Spanish in your travel destination, but then you have to start from scratch. If, on the other hand, you have already learned the basics at home, you can get started immediately in the destination country and immerse yourself in a new culture.
The learning plan presented is of course very ambitious, but you can also use a slimmed-down version. The most important thing is that you start studying and develop a routine. A Babbel course and a few hours of private lessons on italki are already a very good start.
About Author